Chapitre 11 : Omake 05-01: Title Page
edit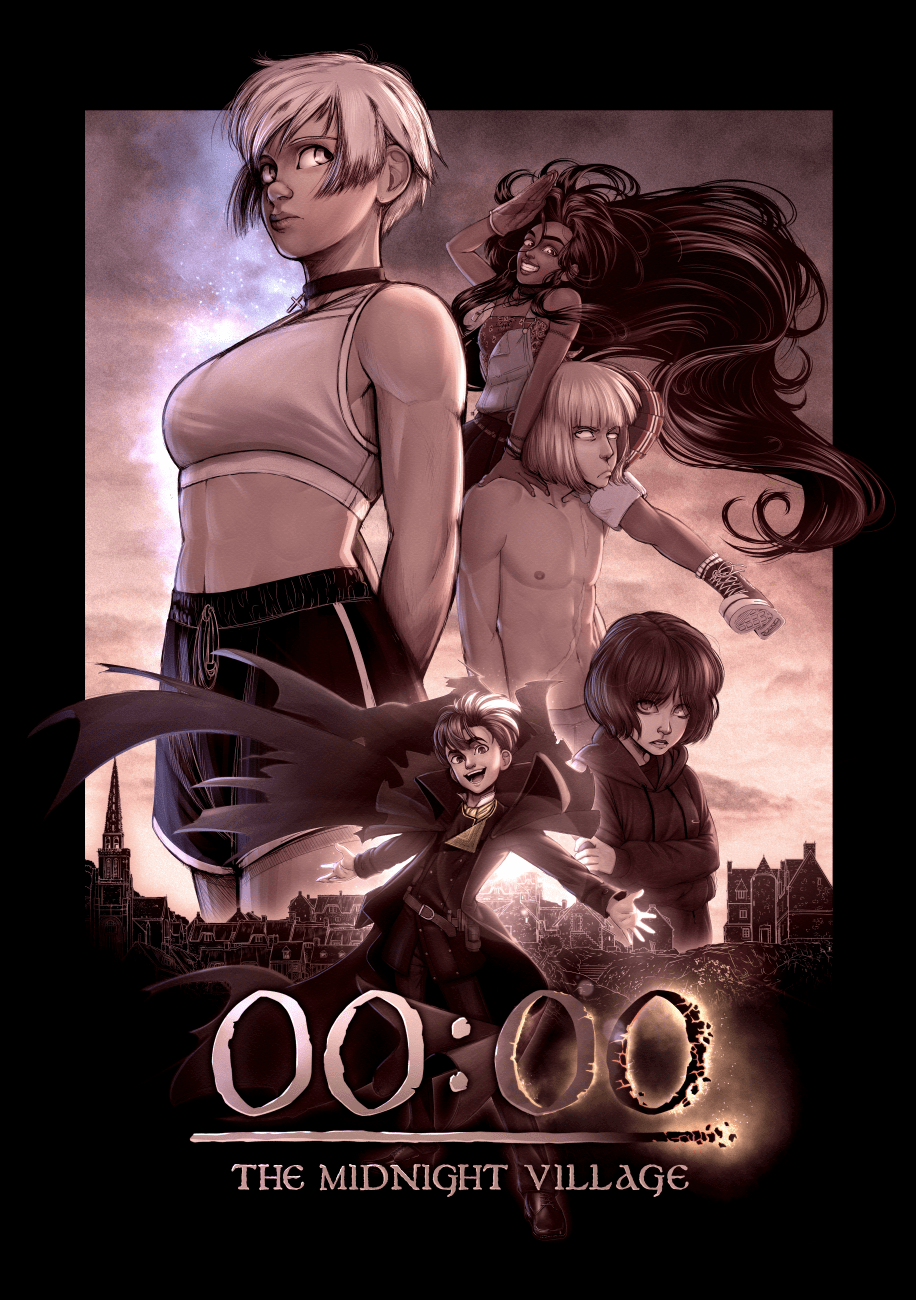 Look who finally got a proper title page!
Chapter 6 will begin on july 10th!
I'll post a lot of little things in the meantime. Thank you for reading, see you next time o/
You can support the comic on Patreon and get access to up to 10 pages ahead!
www.patreon.com/algrimm
Thank you for reading 00:00!