Chapitre 9 : Omake 04-02 : Making-of #1
edit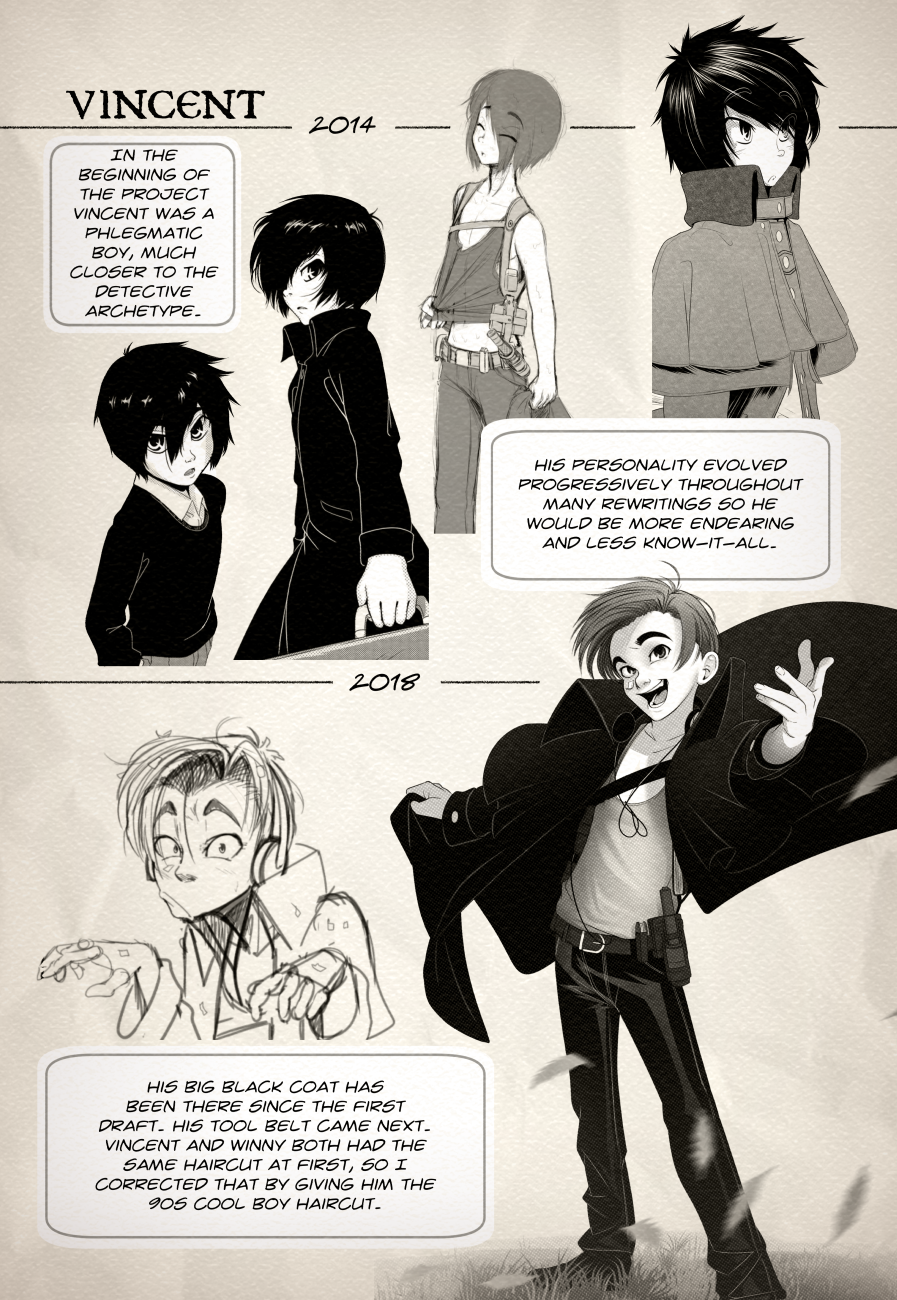 MERRY CHRISTMAS EVERYONE!
Here's a little gift for you.
I started to work on 00:00 in 2014. A first version of the first chapter still exists on my computer. It's funny to look back at the early drafts :3
My boy has grown well.
You can support the comic on Patreon and get access to up to 10 pages ahead!
www.patreon.com/algrimm
Thank you for reading 00:00!